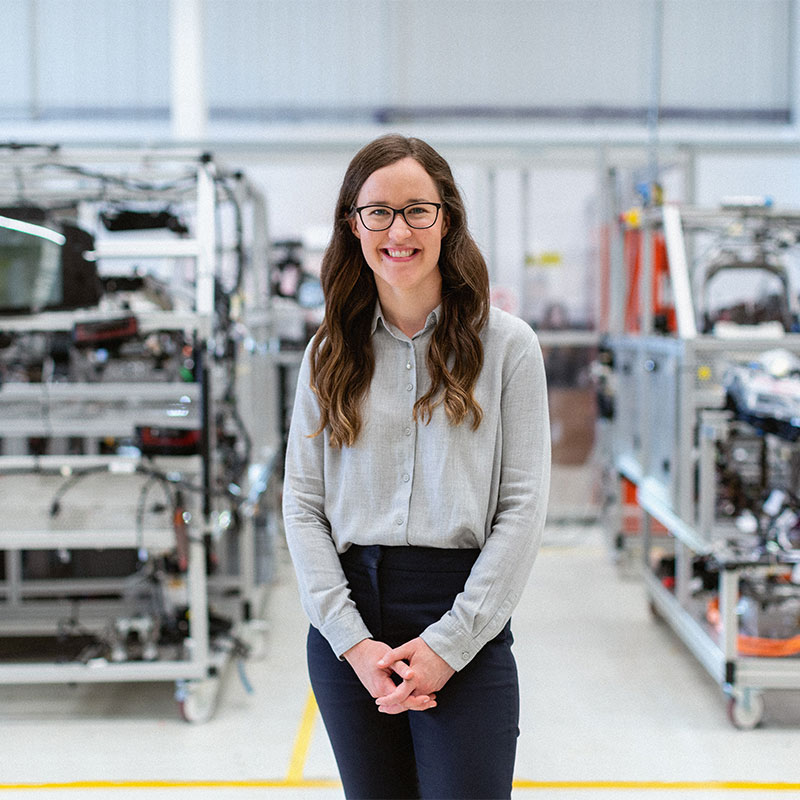 Trainee and Pupil (m/f/x)
It's never too early to start thinking about the future. For students who want to see what we do, an internship is a great option. During your break, there's always the opportunity for vacation work.
Vacationwork / Internship
An internship with us is definitely profitable. First and foremost for you. Because we invest in your education and keep an eye on your future. We can flexibly adapt the duration of your internship to your requirements. With a voluntary internship you can gain an impression of your possible dream job in the following areas: electrical and mechanical engineering, information technology, control cabinet construction, project management, purchasing, administration, but also at our plants in the area of assembly and commissioning, etc.
You successfully fulfill the requirements for a school internship or vacation job if you are at least 14 years old and have an interest in technology. We will work with you individually according to your needs or school requirements.
If you would like to apply, we need the following documents:
a short cover letter
if appropriate a CV (if you already have more experience)
copy of current school report
if applicable, school certificate of compulsory internship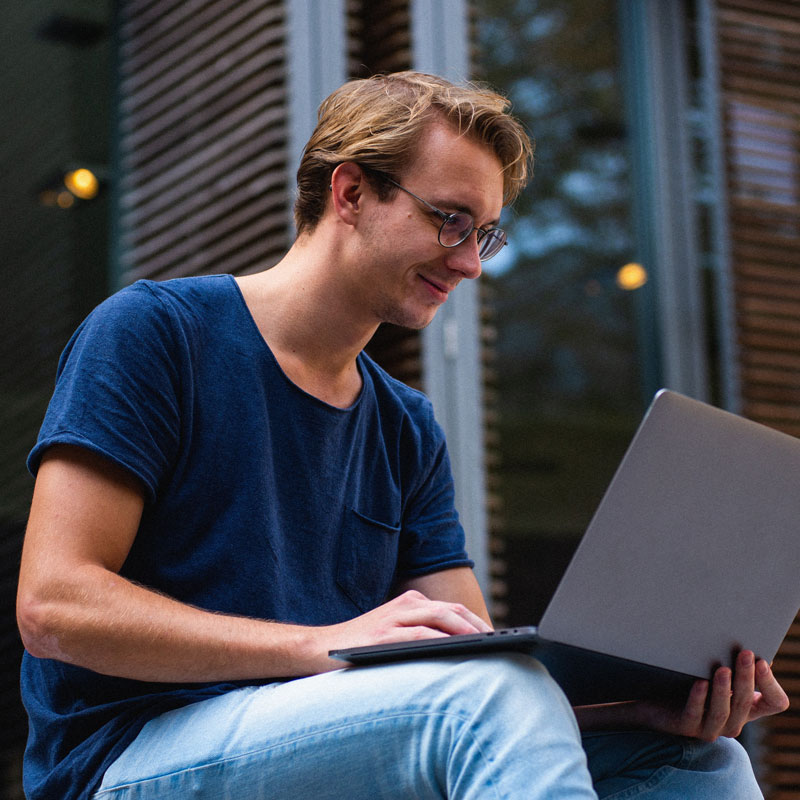 Studierende
Study and training in one, practical phases instead of gray theory and, on top of that, being paid for studying – a dual study program clearly has its advantages!
During your studies, theory and practical phases alternate in a rhythm of several weeks. What you learn can be applied immediately at the workplace, you gain interesting work experience right from the start, and you develop your professional and social skills. In addition, you benefit from experienced and qualified employees. A dual study program is possible in many fields. Contact us and present your project to us.
If you are still studying, you can do an internship with us or work as a student (student job).
Whatever your study regulations stipulate, all internships are possible with us – from the pre and basic internship to various compulsory internships, voluntary internships and the whole internship semester. We can flexibly adjust the duration of your internship to your requirements. With a voluntary internship, students whose university does not provide for a mandatory internship can gain an impression of their possible dream job. We also offer this opportunity to students who have changed their field of study, for example, who completed their mandatory internship during their bachelor's degree and now want to gain practical experience in another field during their master's degree.
As a working student, you can be there when fascinating topics are developed and actively support us with your knowledge throughout the various process steps. These project activities allow you to gain direct practical experience and get to know our fields of work in electrical and mechanical engineering, planning and setting up industrial water and process plants, and control cabinet construction.
Are you working on a specific and relevant topic for your bachelor's or master's thesis?
Are you planning your final thesis? Whether you are working on your bachelor's, master's or diploma thesis, you will find topics in many fields that are practical and applicable. Our heart beats for innovation and we are a competent partner in the field of plant engineering. So with us, you get a strong and proven partner on board for your degree. Last but not least, you will make important contacts for your later career entry. During your scientific thesis you will benefit from the expertise of the Arcade Group, because you will be personally and professionally supervised during the entire time. You will work on your topic at the interface between theory and practice and thus expand your own network at an early stage.
Partnerships
You attend one of the following schools / universities? Then Arcade is the right place for you!
The group has long-standing partnerships with some of these institutions. Check with us or your school to see what opportunities you have to join us directly.
Does your school or university not appear in the list below? No problem at all! Even if it is far away, we have the possibility to support you (company housing, etc.). We are always open for new partnerships and collaborations.
Arcade Engineering AG
Arcade Industrie SAS
Lycée Charles de Gaulle de Pulversheim
Lycée Théodore Deck de Guebwiller
Arcade Engineering GmbH
Karriereportal
Berufliches Schulzentrum für Elektrotechnik
Berufsakademie Sachsen Staatliche Studienakademie Riesa